The traditional brand Red Wing, founded in 1905, opened its own store in Vienna on October, 13th 2016, making it the 8th Red Wing Shoe Store to open its gates in Europe. The store is situated in the 7th Bezirk, an energetic area surrounded by new and traditional store concepts, and a variety of places to eat and drink. The Red Wing Heritage Collection, including the newly launched Women's Collection, is presented in a 100 m2 space. The store offers its guests the complete Red Wing experience, which includes advice on proper fit and boot care, knowledge of leather and construction, and the possibility for repair and resoling with original parts. In addition to the boots, the store also offer selected products of the high-quality brands Filson and Stetson. Aside from quality and service, the store is also always a good place to visit simply for having a coffee and enjoying a talk among friends.
Red Wing Shoe Store Vienna
Lerchenfelder Straße 65
AT - 1070 Vienna
phone: +43 1 94 44 297
mail: info(at)redwingvienna.at
mo - fri: 10:00 - 18:00
saturday: 10:00 - 17:00
The Classic Moc Toe
Reborn as a lifestyle boot with the launch of Red Wing Heritage in 2007, the Classic Moc continues to live on as a symbol of work and American-made footwear. Today, the Classic Moc is crafted with the same premium methods since its start over 70 years ago; continuing the legacy of quality that can be passed down for generations to come.
Shop The Moc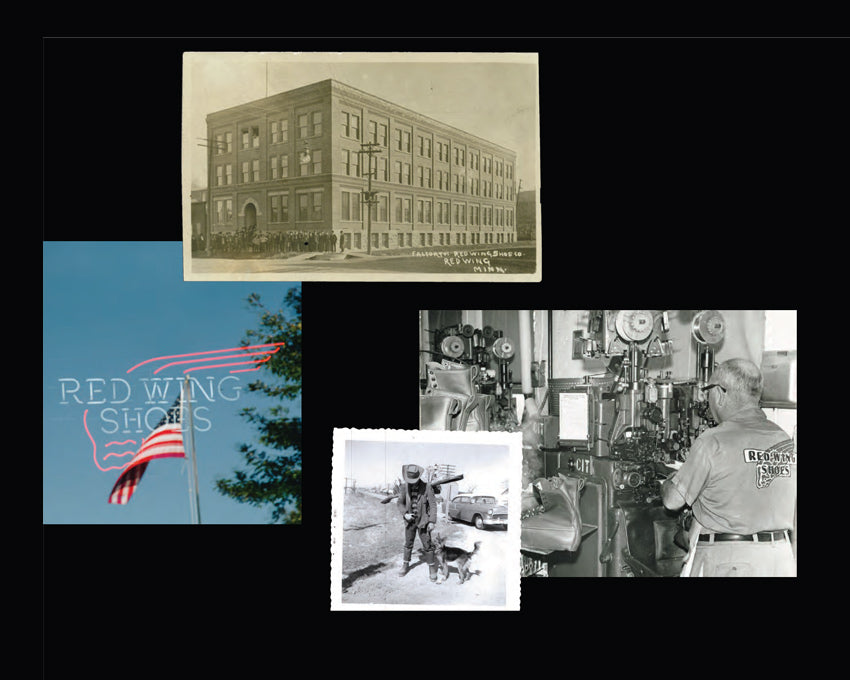 For more than a century,
Red Wing Shoe Company has built a reputation for making tough footwear for hard-working people.
Today, Red Wing Heritage boots and shoes are still handcrafted by skilled workers who take the time to make sure each pair lasts and protects like the fine tools they are.
meet the TEAM

Timeless products
Since 1905, Red Wing Shoes has never wavered in the commitment to quality.
By combining the finest leathers and premium materials with uncompressing craft, Red Wing continues to build upon a legacy of US-made excellence to create iconic lifestyle footwear
SHOP ALL FAVORITES